October 17th, 2009 by dusty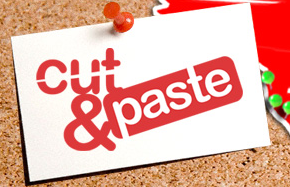 As was mentioned in a previous post, and many times on Twitter, our very own Erin #2 (aka Erin Standley aka Urn aka Tinyxl) traveled to New York City this weekend to compete in the Global Cut & Paste Design Competition! We were so excited for her, that we decided to throw a party to watch the live stream and watch the show.
HUGE congrats to Erin for making it all the way to NYC, we're suuuuuper proud of her! And though the judges may not have thought her design was the winner, everyone in Omaha (and Alaska) certainly thought so!
Enjoy some pictures we snapped of the event (forgive the crappy quality, I took them with my BlackBerry)…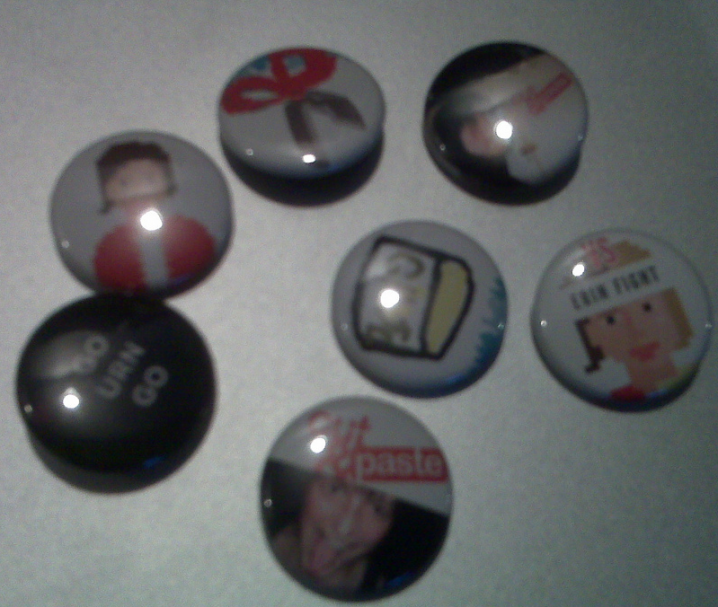 We made buttons (thanks GoodTwin for the designs!) !!!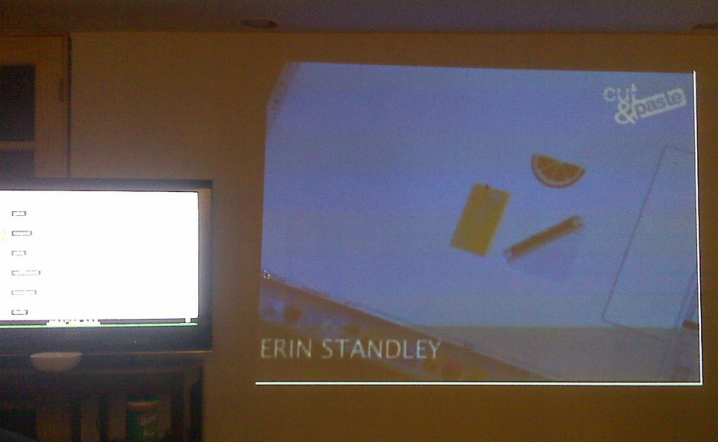 We projected the live feed on the wall, and displayed a live Twitter feed on the TV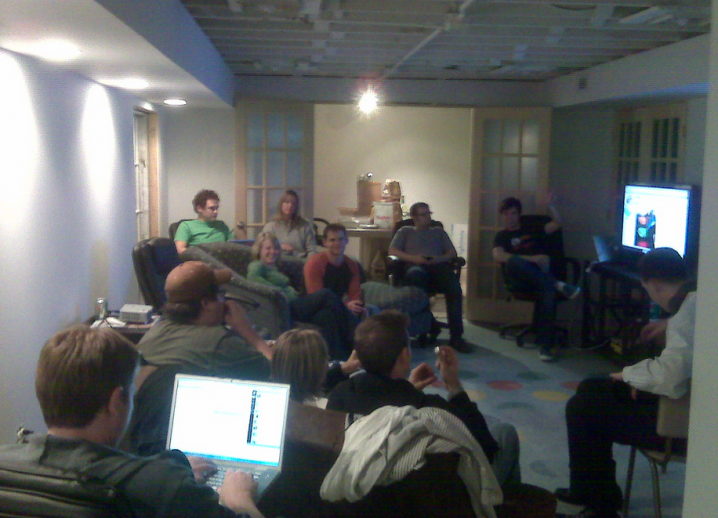 Everyone gathered 'round in our newly (almost) finished basement to watch the competition!
And if you're really interested, we live-streamed all of us sitting watching the live-stream of the Cut & Paste event 🙂