October 24th, 2008 by ben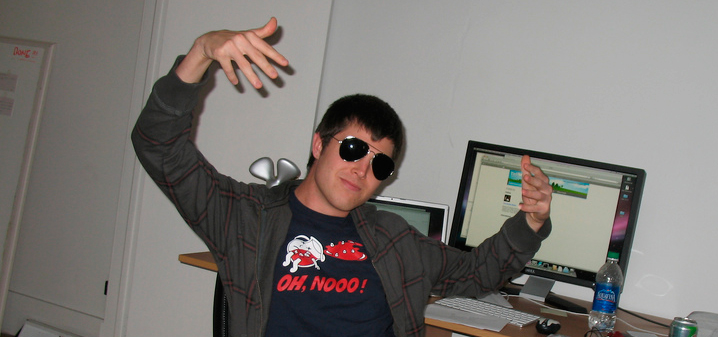 Hi. I'm Ben, a junior from Creighton University currently studying information systems. I met Dusty and Kevin a few weeks ago once I found out they were doing development with Ruby on Rails.
I hadn't heard of any companies using Ruby on Rails out in Omaha so I decided to check out BrightMix and see what they were all about. I knew Fall break (a week off of class) was coming up and since it wasn't really worth it to make my way home (to Sunnyvale, Ca) I decided to see if Dusty and Kevin would let me show up, hack around on some code and learn some stuff during my time off. I have done some programming in the past—most recently doing Ruby on Rails for a company back in the Bay Area called Caring.com. After a few emails back and forth we finalized some dates and I began work here at BrightMix.
BrightMix is a company unlike any other one I've worked for. The small environment, location and project they had me work on were all really cool. They even bought me lunch everyday-awesome. I really didn't expect a whole lot in terms of interesting things to be assigned when I came in on my first day. In fact, I expected to be handed all the nitty-gritty code that no one else wanted to do. That wasn't the case at all-I got to work on pretty tough problems that actually engaged me. All in all it was a great learning experience for me and I had a ton of fun in the process.
So, with that, I'm done for the week (Writing a blog post was my last responsibility to fulfill). Thank you to everyone at BrightMix for having me around for the past three days, answering my questions and giving me something to do during my Fall break. It was a lot of fun.