July 26th, 2008 by dusty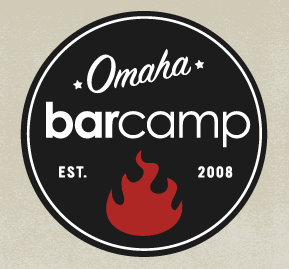 In an effort to bring Omaha's creative, technical, and just generally interesting people together, BrightMix has been helping with the planning and organization of Omaha's very first BarCamp!
What's a BarCamp you ask? The official BarCamp website describes it as…
… an ad-hoc gathering born from the desire for people to share and learn in an open environment. It is an intense event with discussions, demos and interaction from participants.
Still confused? Try this out: What is a BarCamp? Basically, we're trying to get all of the interesting tech & creative people in Omaha together to share the things that they're passionate about.
What do people talk about? Here's some examples of talks given at the recent Minneapolis BarCamp (Minnebar):
Blogging for Benjamins:How To Turn Your Topical Blog Into Cash
Intro to iPhone Development
Metaprogramming in Groovy
From Programming to Profit: Skills To Pay The Bills
The Mathematical Foundations of Music
Consulting for fun and profit
This Thing called Twitter
And many many more! As you can see, some talks are technology and programming related, but they span a very wide spectrum of topics. Passionate or interested in something? Sign up for a time slot and you can talk about it! Its that simple!
So, what are the folks from BrightMix going to be talking about? We haven't figured it out exactly yet.. but we do know one thing:
We will be launching our super-secret Feisty Piranha Project at BarCamp!
Everyone in attendance will get an invite code, and we will be talking about our process for building a web application from the ground up, with rockstar interns. Should be fun!
Details!

What: BarCamp Omaha

Where: Frost Acres – 96th & State St.

When: August 15 (Evening social gathering), 16th (Sessions all day), and 17th (Sunday breakfast + maybe a few sessions)

For all the details, and to sign up, check out http://www.barcampomaha.org
Mark your calendars and we'll see you there! Also please leave a comment on our brand new review Alpha Levo.