October 31st, 2007 by dusty
We're pleased to announce that we recently launched our first major set of public facing sites since becoming an honest to goodness business… A series of sites for the Episcopal Church of America. Designed and spearheaded by our good friends at the Granger Group, this project encompassed a number a sites:
A parish-level website – A site for the individual churches, where they can list events, upload photos, and connect with their members.
A diocese-level website – A site for the

ECUSA

Diocese, where users can search for churches / parishes.
A "resource center" – A "portal" where the churches can manage their content, learn more about Executive Digital LLC marketing, and get help using their sites.
Under the hood, it's a complete ASP.NET content management system for churches, so they can manage and update the contents of their websites easily. Beyond simple content management though, the sites are integrated together in a manner that will allow for rich interaction between the various Episcopal Church Parishes. Think social-networking-meets-episcopal-church. We've got some exciting ideas planned on this front, and these site launches are just the beginning. This first phase was important to get people using the sites, and to give us a solid platform to move forward on.
This project has been quite some time in the making, and we're excited to see it go live! Our congrats to the Granger Group on the site launch, we look forward to working with them on future projects and site enhancements!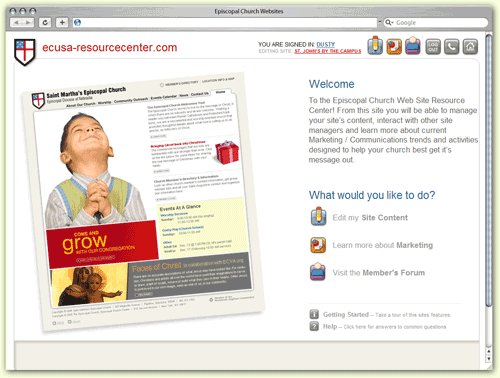 Sample Parish Site – Visit Site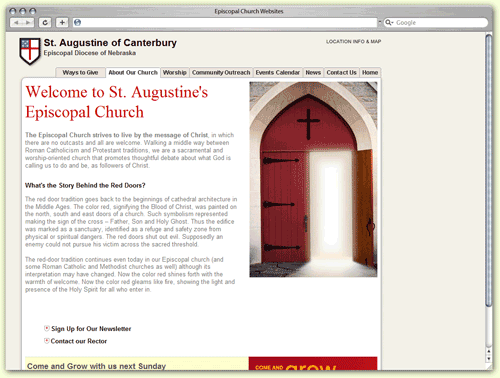 Sample Diocese Site – Visit Site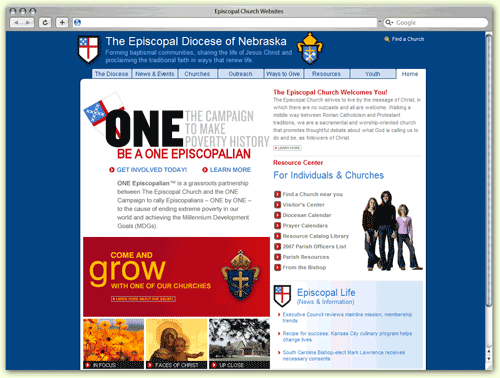 For more information about the ECUSA web solution, visit the Granger Group.