May 5th, 2008 by erin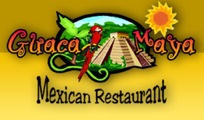 Tommorrow is Cinco de Mayo, one of our favorite holidays here at BrightMix! (Its no secret that we really enjoy quesadillas!) Needless to say, we will be heading out for some fantastic Mexican food and margaritas.
Our current plan is for dinner at Guaca Maya, one of Omaha's finest Mexican establishments. Anyone is welcome to join us! I'll be posting exact times and place updates on Twitter, both for BrightMix and myself… Right now, its looking like 6pm-ish… more details to follow.